The best buttermilk onion rings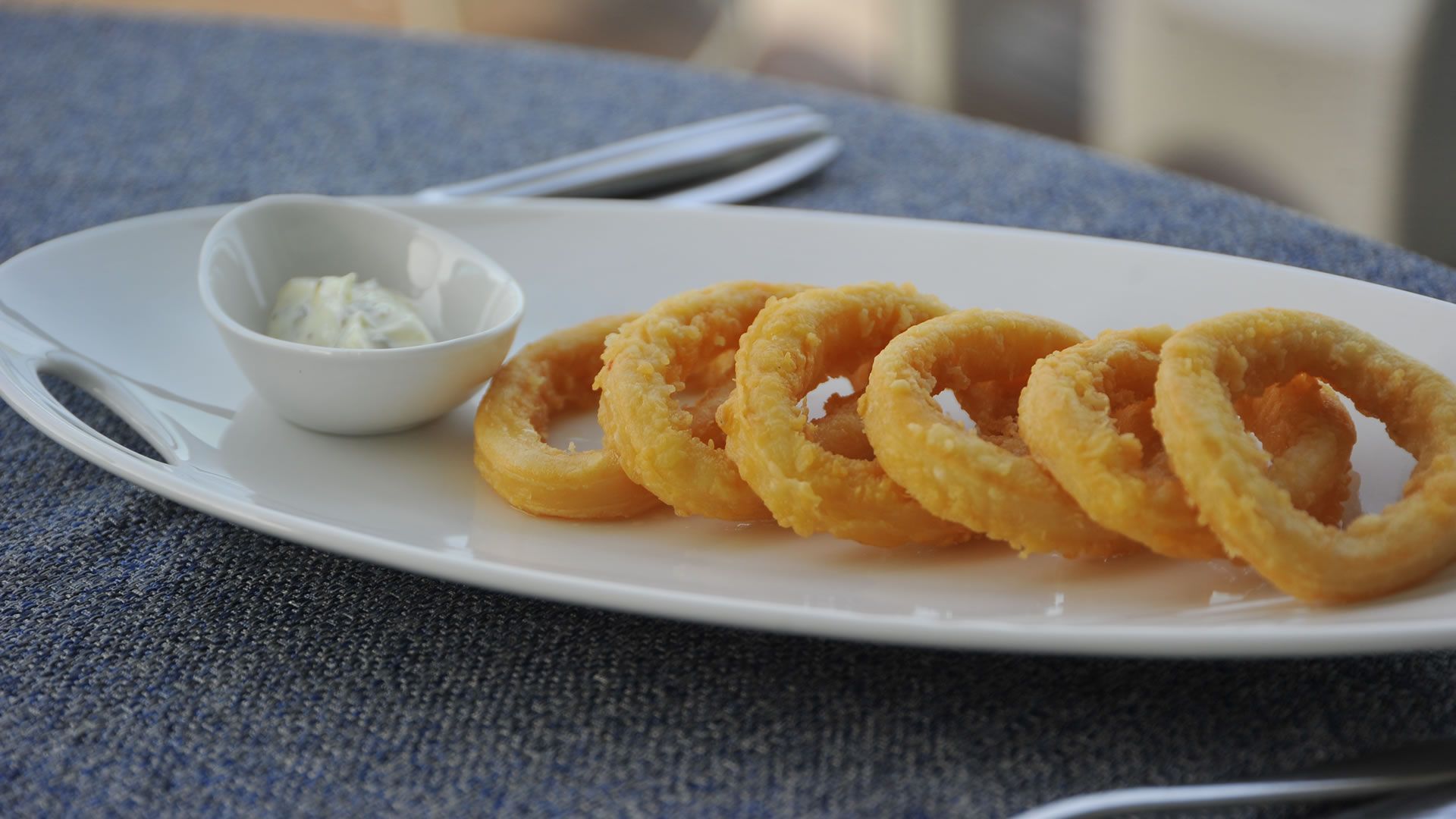 The day before you want to serve them, peel and cut the onions into 3mm rings, then lay them out on a tray lined with kitchen paper. Leave in the fridge overnight to dry out. When you're ready to cook, scatter the flour on a plate and season with sea salt and black pepper. Pour the buttermilk into a shallow bowl, and sprinkle the cornmeal and a sprinkling each of cayenne pepper and paprika on another. Arrange the plates in this order.
Pour the oil into a heavy-bottomed pan and heat to 180ºC, or until a cube of bread dropped in the oil turns golden in 10 seconds. Toss the onion rings in the flour, then the buttermilk, and finally coat in the cornmeal. Working in batches, pop them in the oil and fry for about 1 minute, or until crispy, flipping them if needed. Remove with a metal spoon, and drain on kitchen paper.
3 onions;
100 g plain flour;
300 ml buttermilk;
300 ml fine cornmeal;
2 litres sunflower oil.