Romantic tomato tart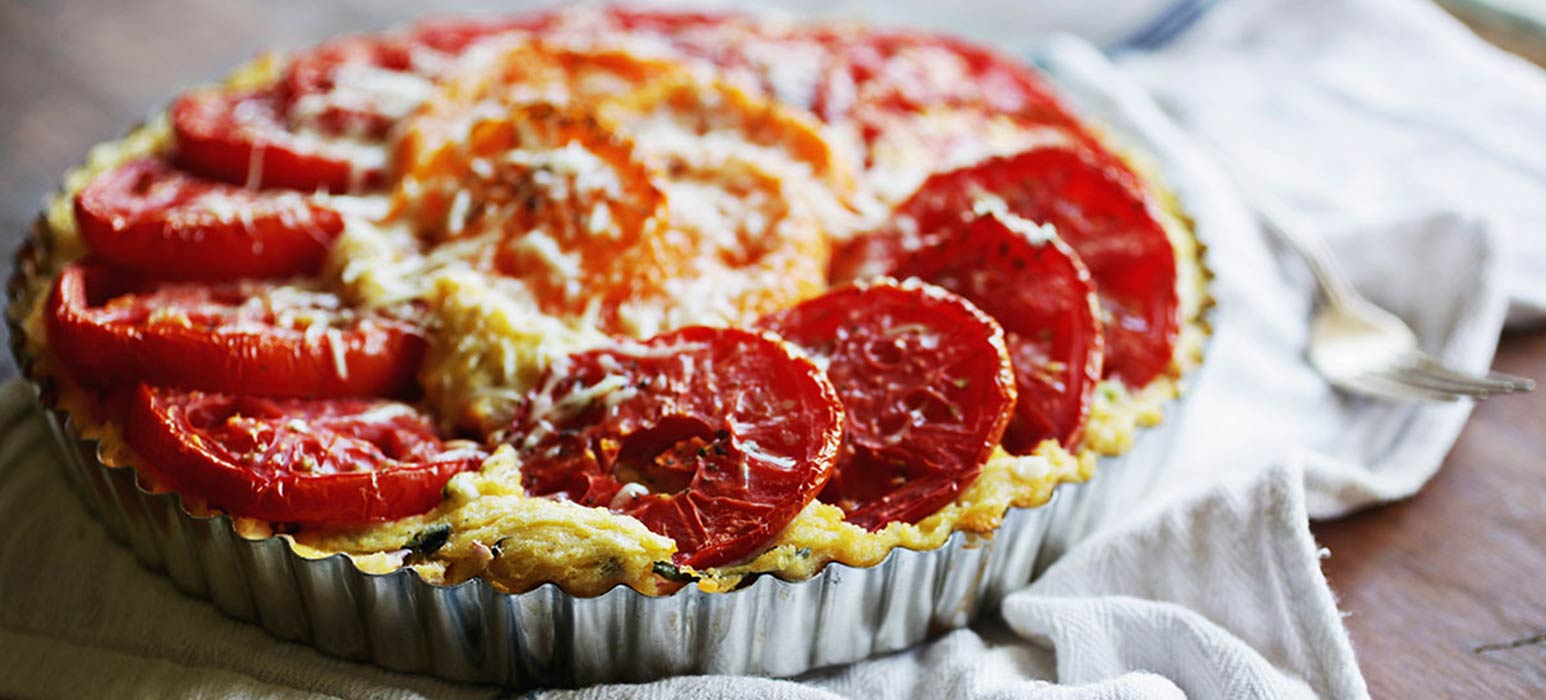 Preheat the oven to 180˚C. Open the tin of croissant dough, unroll the pieces and place them next to each other to form a sheet. Grease an approx. 28 cm flan tin or quiche tin with butter, and sprinkle with flour.
Line the tin with the dough, and prick all over with a fork. Spread the Boursin over the base, then sprinkle the grated cheese over this. Cut the tomatoes into slices ½ cm thick, and arrange the slices on the cheese.
Cut the mozzarella into slices and place on top of the tomatoes. Sprinkle with the oregano, freshly ground black pepper to taste, and olive oil. Bake the tart for 30 minutes on the middle shelf of the preheated oven. If necessary, bake for a further 5 minutes with the oven at 200˚C so that the top is golden-brown.
200 g tomatoes;
1 tin of croissant dough;
8 tbsp Boursin;
50 g grated Parmesan cheese;
1 small ball of buffalo mozzarella;
1 tsp oregano;
Freshly ground black pepper;
Olive oil.