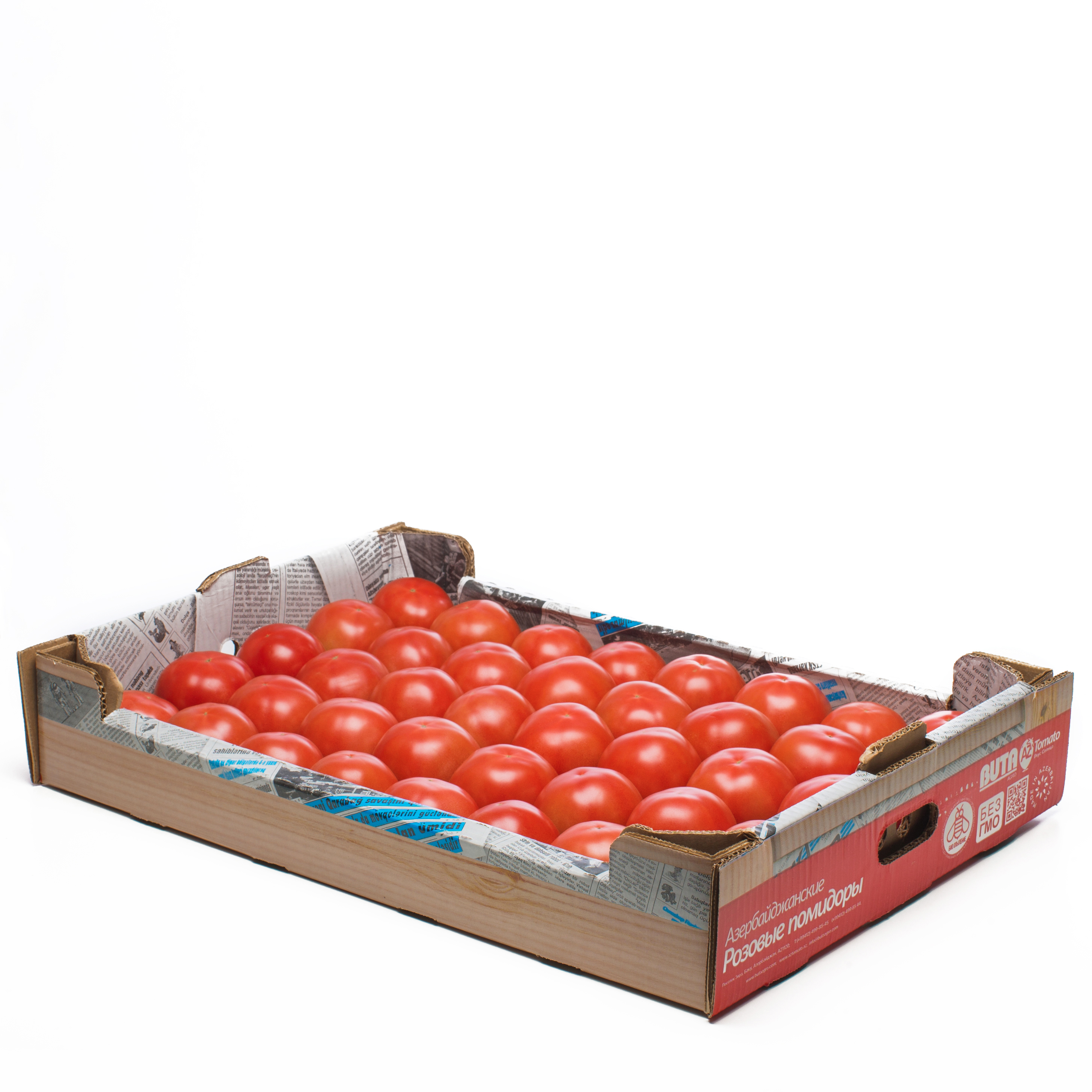 Pink Beef
Caliber 67-82 mm, carton box 40x60, 7.7 kg
Pink Beef tomato is the most desired variety among the consumer whose priority is taste. Its market share has been continually growing for several years now. It is undoubtedly the tastiest within the category of middle and large-fruit tomatoes.
Average weight

- about 220- 250 grams;

Shape

– flat- rounded;

Color

- pink ,with a glossy shine, do not have a green spot at the stem;

Flesh

– thick and juicy;

Possess excellent taste;

Using

– fresh( salads, sauces, soups, etc) for processing into tomato products ( paste and ketchup).